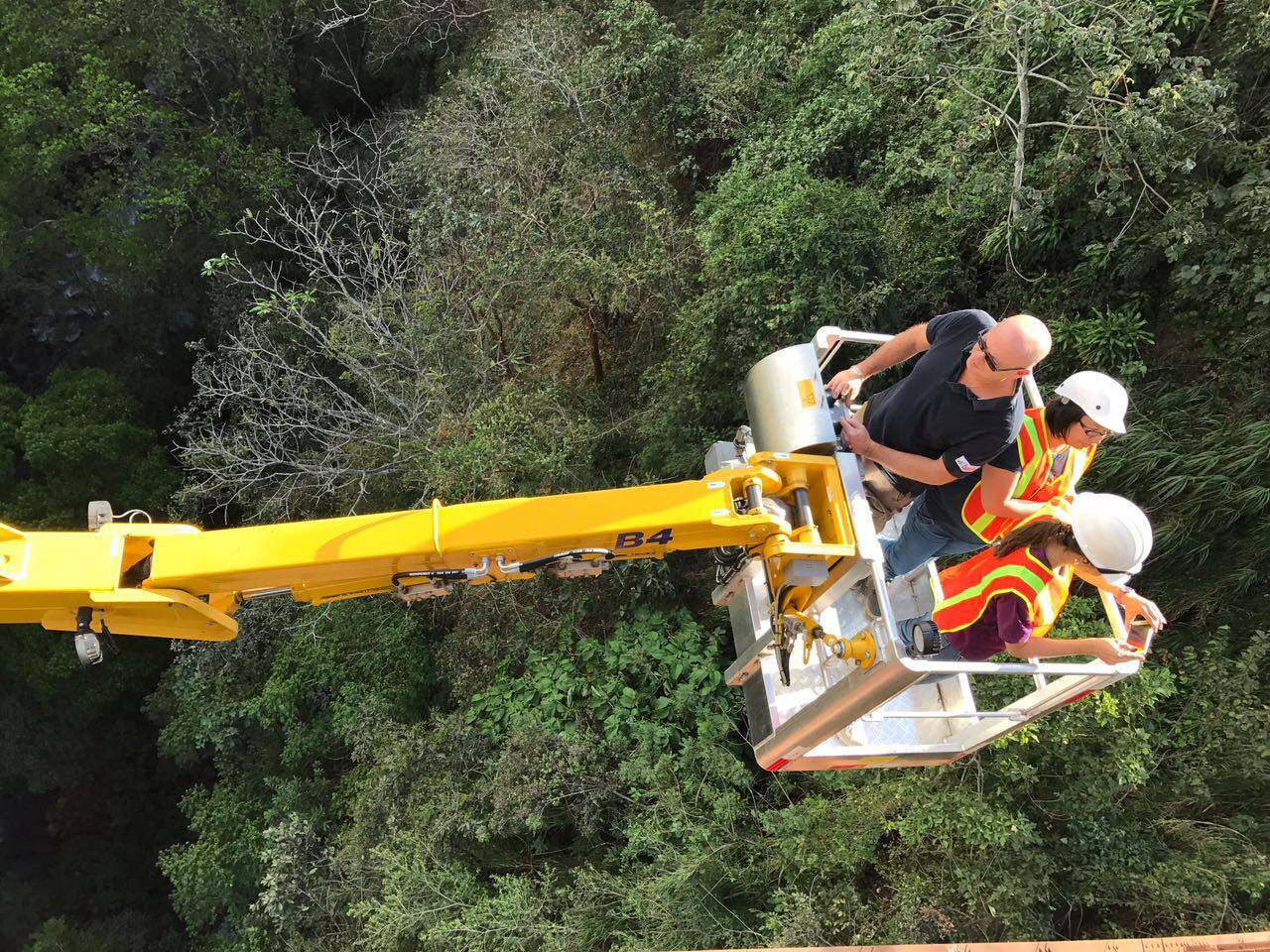 New Bridge Inspection Unit in Central America
NEW BRIDGE INSPECTION UNIT IN CENTRAL AMERICA
A NEW BUCKET-TYPE UNDERBRIDGE INSPECTION UNIT, MODEL "AB 13/S" IS OPERATING IN COSTARICA STARTING FROM THIS MONTH OF FEBRUARY 2017.
MOPT – MINISTERIO OBRAS PUBLICAS Y TRANSPORTES DE COSTARICA CHOOSEN BARIN AS SUPPLIER FOR A MACHINE BELONGING TO THE "AB LINE" BRIDGE INSPECTION RANGE.
SUCH MACHINE HAS BEEN MANUFACTURED IN ITALY AND ASSEMBLED ON TO A 3-AXLES SCANIA 6x2 RIGID TRUCK CHASSIS.
THE ABOVE AUTHORITY HAS BOUGHT THE ABOVE MENTIONED MACHINE THROUGH THE CANTONAL ROAD NETWORK PROGRAM, UNIQUE TO CENTRAL AMERICA, WHICH WILL ALLOW MOPT ENGINEERS TO CARRY OUT DETAILED INSPECTIONS ON BRIDGES, PEDESTRIAN BRIDGES AND OVERPASSES, WHICH, DUE TO THEIR HEIGHT OR LARGE SIZE, ARE DIFFICULT TO ACCESS.
LIKE ALL THE BARIN'S PRODUCTION RANGE, AB 13/S MACHINE OCCUPIES ONE LANE ONLY, EITHER IN TRANSPORT POSITION AND IN WORK POSITION, SO THAT TRAFFIC FLOW CAN CONTINUE ON THE OTHER ONE.
MAIN TECHNICAL FEATURES OF THE ABOVE MENTIONED MACHINE ARE:
BRIDGE BARRIER CLEARANCE 3.3 M.
SIDEWALK CLEARANCE 2.5 M.
HORIZONTAL OUTREACH UNDERBRIDGE 13.1 M.
MAX. VERTICAL DEPTH UNDERBRIDGE 17.0 M.
MAX. OVERHEAD OUTREACH 16.0 M.
MAX. BUCKET CAPACITY 250 KG.
TOTAL GVW 21.5 TONS.
THE PICTURES SHOW THE AB 13/S AT TIME OF COMMISSIONING AND TRAINING OF THE UNIT, CARRIED OUT THIS MONTH OF FEBRUARY BY BARIN ENGINEERS.