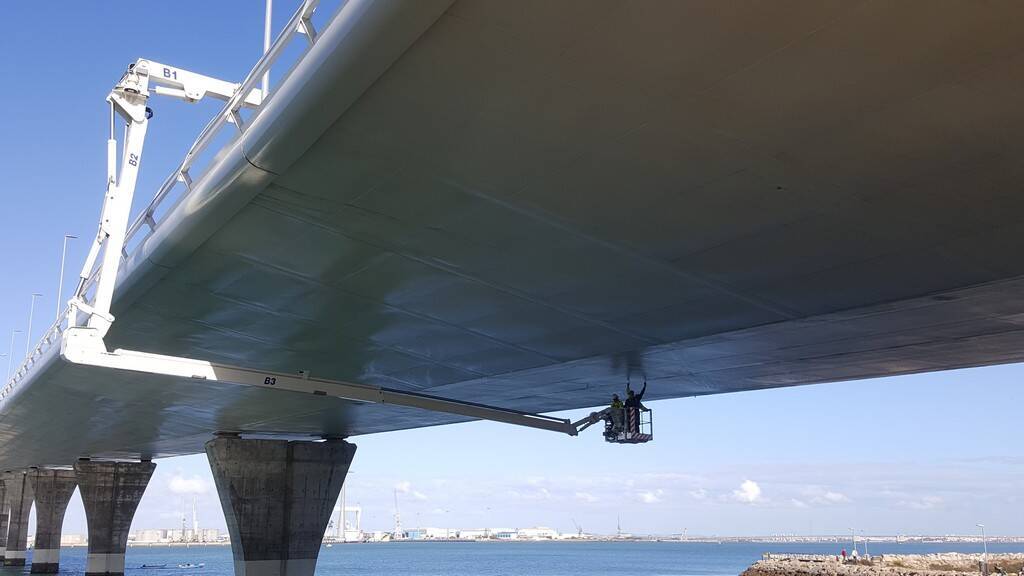 New bridge tester Of type AB 20 / SL
Barin has a new bridge tester Of type AB 20 / SL To the Spanish company Drace Infraestructuras Delivered to the Construction group Dragados. The Machine allows work underfloor Up to a depth of 24.50 meters And allows ranges of 20 Meters below the bridge structure.
In addition, The 4.6 meters high respectively 4 meters wide, overcome. For erection and use The device needs only one roadway to be blocked. Your area of ​​application Has the new machine in the bay From Cádiz, in the south of the country The Puente de la Constitución de 1812, the Spanish city of Cádiz With Puerto Real on the other Side of the bay of Cádiz and with it Directly to the mainland.
In the 3,095 meter long cable-stayed bridge Simply La Pepa or Puente De la Pepa.